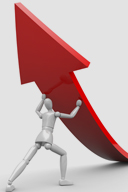 Engaged people know what to do. They go about it with passion and energy. They find better ways of doing it. They live their working lives to the full.

Camrose helps companies engage their people. We can help you produce dramatic, sustainable and measurable results. Fast.

Contact us to find out more.
WHAT IT IS
Engaged employees see their company's success as their own success
They don't just do their work: they care about the results of their work
Engaged employees:
Believe they are valued and give value in return
Show and foster attitudes of openness, willingness and trust
Deliver better business outcomes
WHY CAMROSE?
High impact, delivered fast
A bespoke portfolio of engagement services, designed for your team or company
Enhancement of leaders' brands in their companies